Sacred Geometry bulletin for April 2012:
1) News, Events, Interviews, Workshops, Classes, Exhibits, Products, Articles, Tutorials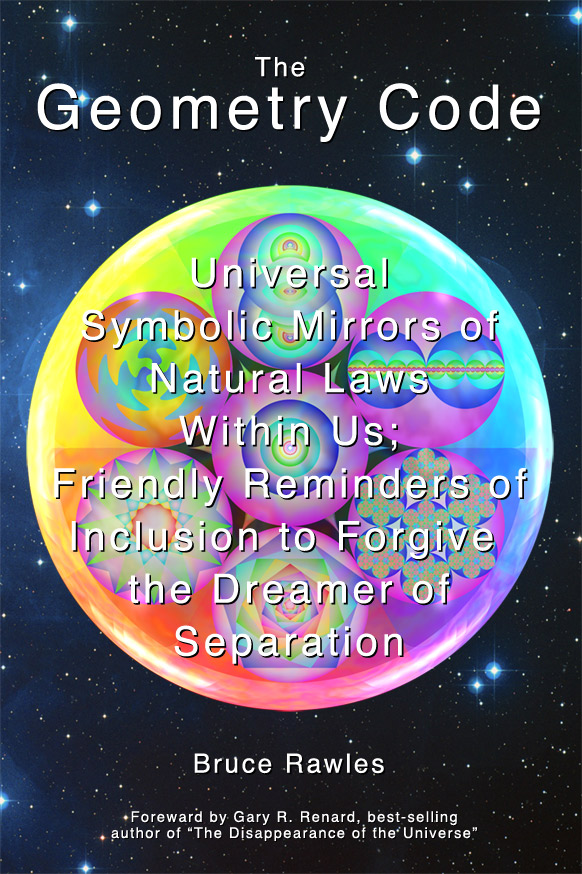 The Geometry Code book is ALMOST ready! Hooray!
You will be able to order the book from Amazon (VERY soon!)
You will be able to order the Kindle (digital download) almost as soon!
Here's the 'back story': About the time that I was finishing Sacred Geometry Design Sourcebook, I was already working on another book, which is now almost ready! Rather than reinvent the wheel, I think the Preface I wrote explains how the book came about, and gives a hint as to what it is about. I'll upload the Table of Contents soon, too. A little 'trivia aside':
The Kybalion, a book about the seven Hermetic Laws, and one of the primary inspirations for this book, arrived a century ago in 1912 (at least that's date in a copy of the book we have), so it just worked out that this book celebrates The Kybalion's centennial anniversary! You can read the (relatively short) entire Kybalion book online here or download as a pdf here. Ever since I first read it, it seemed like it needed more examples, and depth and breadth with contemporary insights, so The Geometry Code book is my response to that idea. 🙂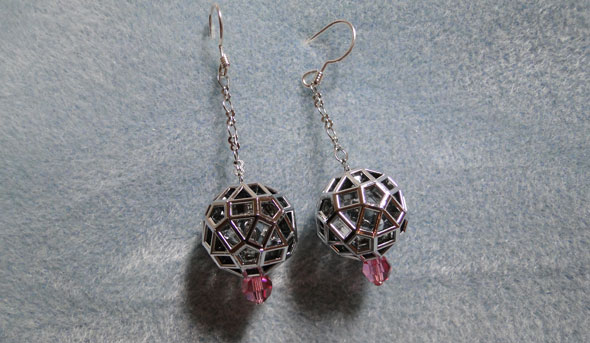 "Chrome Zome" jewelry still available … for Mother's Day (or any occasion)!
Zometool Jewelry — featuring elegant chrome-plated Zome hubs — is STILL available … and ONLY here. Nancy (our resident jeweler) can make these earrings with the bottom (Swarovski 6mm) crystal in a variety of colors in addition to the pink (rose) and jet black varieties shown here, including clear, aqua, blue, light blue, midnight blue, teal, green, purple, amethyst purple, and other colors and variations. Each earring features the unique Zometool hub (12 pentagonal holes, 20 triangular holes and 30 golden rectangle holes) with a metallic chrome finish. Chains and earring hooks will vary with styles. … (read more…)
3) Request for Submissions
If you would like to stay connected and network with kindred souls online, check out my pages on
FaceBook,
YouTube,
Twitter
Pinterest and
LinkedIn.
I'm enjoying connecting with both recent and long-time friends and colleagues and discovering new friends of friends 🙂
As always, please let me know how I can support you. Please send me any interesting items about sacred geometry or related interests … since everything is inter-related!
Thanks for your interest & support! 🙂
BTW, I always appreciate enthusiastic reviews on my Amazon SGDS book page, and it's a good "win-win" way to cross-promote your work as well.