(1) News, Events, Interviews, Workshops, Classes, Exhibits, Products, Articles, Tutorials

Toroids make cameo appearance in warp drive prototype
Ready to travel at warp speed? It looks like the familiar geometry of our friendly (galactic) neighborhood torus might factor into future warp drives. Here's an interesting article and a related one: NASA Reveals Latest Warp-Drive Ship Designs – that – once again – suggests that Gene Roddenberry was on the right track. NASA's Advanced Propulsion Lead, Dr. Harold White gives a talk about how Faster-Than-Light (FTL) travel might actually work – thanks to Dave Van Dyke of Z-Axis Graphics for this link.
… and in the 'closer to home' appropriate technology arena, another geometric icon, the spiral shows up in home energy systems…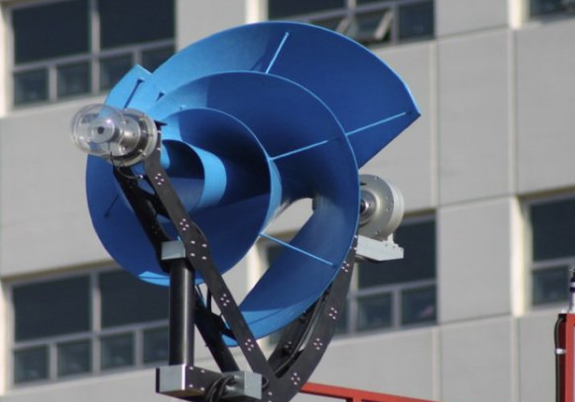 Archimedes: a new efficient wind generator design uses a spiral form
How about an 80% efficiency ratio for a home power wind turbine design? This new wind power capturing technology leverages the intrinsic efficiency of the spiral form to harness wind energy for small homes and apartments … or perhaps an array for larger systems? I sure saw a lot of larger wind turbines on my recent trip to California; wind farms in Wyoming, and in California east of Livermore over Altamont Pass, near Tehachapi, Palm Springs, and San Gorgino Pass. Why not combine solar and wind.
Martineau Solar System Geometries art reception and end of exhibit in Castle Rock, CO
I will be appearing at a "Meet the Artists" reception in the CR Bank Room East at the Castle Rock library on July 8, 2014 from 7-8PM. This will conclude the multi-month exhibit of all 12 of my "Martineau Solar System" series framed giclées prints, plus 24 framed acrylic, collage and mixed media art images by Nancy Bolton-Rawles  on display at the Philip S. Miller Public Library, 100 S. Wilcox St., Castle Rock, Colorado 80104 during regular library hours. This is the first public exhibit for either of us since we moved to Colorado almost 3 years ago… You can find upcoming, ongoing and past exhibits, classes and other events here. LOTS more details about the individual images are in the April 2014 bulletin.
Find Your Geometry Name
In case you missed it, here's a quick, fun diversion to help you find your 'geometry name' using the first letter of your first and last name. Enjoy! 🙂
(2) Websites, Books, Videos, Imagery, Music and Quotes
(3) Request for Submissions
If you like to color with colored pencils (or other media), make 3-D fold-up geometric art, do stained glass, quilts, geometric arts and/or crafts, or just want an extensive reference/resource of geometric archetypes, patterns and essential line art, you might enjoy a copy of my first book, Sacred Geometry Design Sourcebook: Universal Dimensional Patterns.
If your leanings are more metaphysical … and perhaps whimsical 🙂 … you might enjoy my second book, The Geometry Code: Universal Symbolic Mirrors of Natural Laws Within Us; Friendly Reminders of Inclusion to Forgive the Dreamer of Separation. It was originally going to have geometry and Hermetic Laws/symbolism as a primary focus, but in 2007, a reawakened interest in the spiritual masterpiece, A Course In Miracles – thanks to Gary Renard – shifted the primary emphasis to an exploration of the two thought fundamental systems we all vacillate between, and how we can gradually shift our mind's identity to the happy one.