(1) News, Events, Interviews, Workshops, Classes, Exhibits, Products, Articles, Tutorials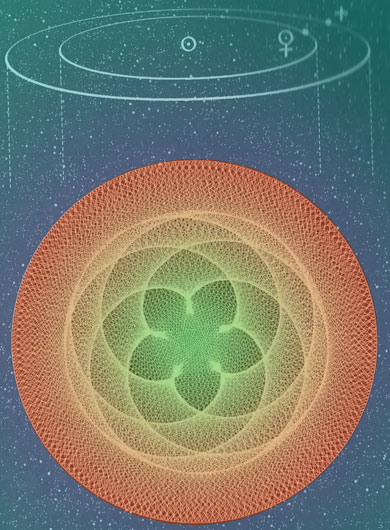 The image above is a colorized version of one of the exquisite images in John Martineau's "Little Book of Coincidence", depicting the 'dance' of the orbit of Venus in relation to the orbit of our earth. The pentagonal relationship also is reflected in the lower left image (of the 12 below) showing the perigee/apogee relationship with Earth and Venus. His astonishingly accurate 3-D models of our solar system inspired the calendar below, freshly updated for 2014… Here's where you can learn more and order a copy of this astronomically astounding calendar, with the price reduced from last year as well.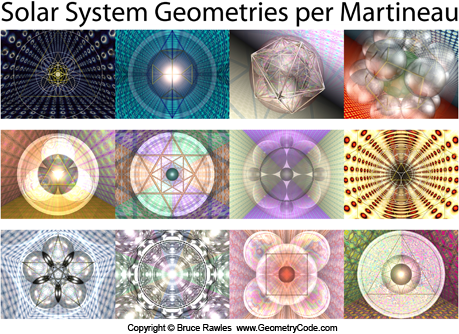 More goodies for sacred geometry enthusiasts…
If you like to color with colored pencils (or other media), make 3-D fold-up geometric art, do stained glass, quilts, geometric arts and/or crafts, or just want an extensive reference/resource of geometric archetypes, patterns and essential line art, you (or a family member or friend) might enjoy a copy of my first book, Sacred Geometry Design Sourcebook: Universal Dimensional Patterns. I keep finding the images from this book on cool Pinterest pages such as this one, and elsewhere, so I know they are finding lots of uses by lots of people with a wide variety of uses since I finished the book in 1997 and published it a year or so later.
If your leanings are more metaphysical … and perhaps whimsical 🙂 … you might enjoy my second book, The Geometry Code: Universal Symbolic Mirrors of Natural Laws Within Us; Friendly Reminders of Inclusion to Forgive the Dreamer of Separation. It was originally going to have geometry and Hermetic Laws/symbolism as a primary focus, but in 2007, a reawakened interest in the spiritual masterpiece, A Course In Miracles – thanks to Gary Renard – shifted the primary emphasis to an exploration of the two thought fundamental systems we all vacillate between, and how we can gradually shift our mind's identity to the happy one.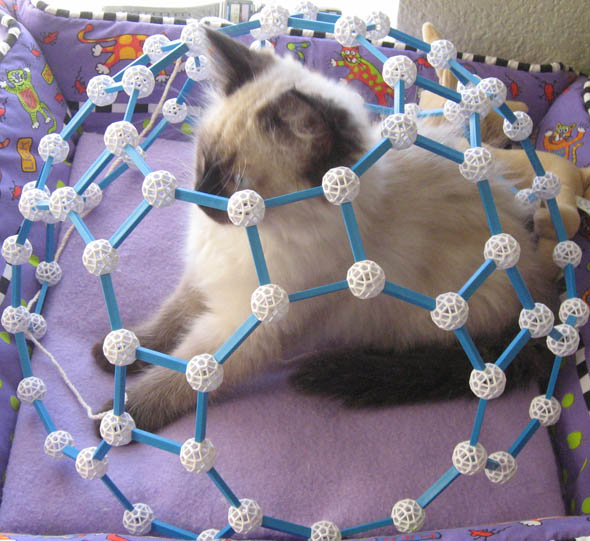 If you (or a family member or friend) enjoys tinkering with geometric modeling systems, don't overlook ZomeTool in your holiday (or any time of year) gift plans. I'm just a big kid when it comes to these superb, precision-crafted parts that can make a staggering number of geometric 3-D models. Besides, after the recent floods that swept through their factory in Longmont, Colorado, I'm sure they could use a little boost to help their business recover. Here are some of the prior posts and references I've made to ZomeTool within the archives of GeometryCode.com … and other affiliates and geometric toys/tools/gizmos.
(2) Websites, Books, Videos, Imagery, Music and Quotes
Here are a few websites and links of interest to sacred geometry enthusiasts:
(3) Request for Submissions