Update (Sep. 24, 2017): Here is the audio recording of the conversation about sacred geometry, interconnectedness and much more with Marc Courtenay from Sep. 14, 2017 and also the archive page for this show.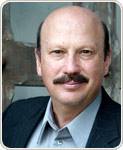 On 14Sep2017 8:30 AM (Pacific Time) I talked about "Nature's Hidden Messages" – and fun stuff about interconnectedness and sacred geometry – as the guest on Marc Courtenay's radio show "Finding Happiness and Good Health in Today's Word" on (KCUP-1230 AM and BOSS 100.7 FM Radio in Newport, Oregon) and streaming on the web. You can listen live or via the archives of Marc's shows.
I was introduced to Marc via long-time friend and neighbor, Dean Shrock, who also has been a frequent guest on Marc's radio/streaming program. Dean gave a workshop in Newport on Sep. 16, 2017 entitled "Meet Your Spirit Guide".